4 SENIOR PARTNERS
Operational Excellence combined with Investment Experience.
Combined more than 70 years of investment experience
85 Companies backed
Several hundred of transactions
Total return in excess of 1bn Euro
Successful projects in Germany, Switzerland & the US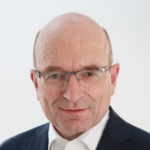 Founding Partner Marondo
Founding Partner BBP
Head of 3i portfolio team
Office head 3i Germany
Office head Technology Holding
PE / VC fund structuring KfW
PhD economics
Operational Experience
Stefan is a PhD economist and studied in Tübingen (Germany) and Eugene (Oregon, USA). He has been involved in small company financing since 1993. Stefan started his carrier at KfW Group structuring public financing programs for venture & private equity in the early days of this industry in Germany.
In 1998 he moved to TH (Technology Holding), one of the most successful VC-investors in Germany. When 3i Group acquired TH in 2000, he was head of the TH-office in Stuttgart.
Later he was named member of the management board of 3i Group in Germany and, in addition, became managing director of a number of fund vehicles for 3i in Germany.
Since 2002 Stefan, together with Hansjörg Ruof, led the 3i German Portfolio Team (DACH-Region). Both took responsibility for more than 130 companies and the portfolio management team. He contributed to significant proceeds and profits to 3i's German investment business in a difficult environment post the 2000 dot-com crisis.
In 2008 Stefan left 3i to form with Hansjörg Ruof his own business, the partnership BBP – Beratung, Beteiligung, Portfolio Management. In this capacity Stefan was advising investors in their portfolio management with focus on value creation. In some cases he also acted as CEO appointed by the shareholders. In those mandates he gathered in depth experience in direct management of small- and medium-sized enterprises backed by financial investors or family offices.
In his leisure time, Stefan enjoys reading good literature, playing the piano and sports with his family.
Stefan has been involved with the following companies: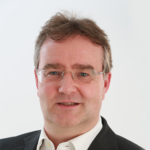 Founding Partner Marondo
Shareholder CF Advisor
Shareholder Industry Holding
Founding Partner Perusa
CEO Bally Wulff & Pallhuber
Investment Director Orlando
Project Leader McKinsey
PhD Mechanical Engineering
MSc Physics and Mathematics
Christopher is a natural scientist by background and studied math and physics at the University of Bielefeld.
He joined McKinsey in 1995 working out of the Munich, Düsseldorf and the Chicago Offices on several projects in the automotive, machinery and semiconductor industries. He was the project leader for a global research project on the benefits of information technology "Do IT Smart" for production companies which included more than 80 companies across the world, published as a book in German and English. During his time at McKinsey, Christopher received a PhD in mechanical engineering from Darmstadt University.
In 2003 he joined Orlando Management, a special situations fund manager in Munich working as an investment director and advisor to portfolio companies.
In addition to his involvement in due diligence on potential and realized transactions, Christopher had overall responsibility as a CEO for two of the portfolio companies (Bally Wulff and Pallhuber) which were in a difficult situation. In both cases, Christopher achieved a successful turnaround.
In 2008 he became a founding Partner of Perusa, a spin-off from Orlando. At Perusa Christopher built a team of investment professionals and took the lead on several transactions in different industries, amongst them the special paper factory Kämmerer. At the beginning of 2015 he left Perusa and together with a partner he bought Kämmerer from the Perusa fund.
Today Christopher is co-owner of Kämmerer and a main shareholder of a corporate finance advisor.
Christopher enjoys playing the trumpet with one of his sons and is a keen downhill skier.
Christopher has been involved with the following companies: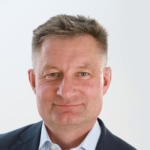 Founding Partner Marondo
Founding Partner Pinova
Partner 3i US
Investment Director 3i Germany
Bosch, CCL, Germany Army
Inventor
MSc Electrical Engineering
Advanced Degree Computer
Science & MBA
Marko is a technologist by background and an entrepreneur by conviction. A native from Stuttgart, he had been involved with his family's business since school-days.
After his military service, he studied electrical engineering at the Karlsruhe Institute of Technology and won a research grant from the French government for doctoral studies at the National Institute of Applied Sciences in Lyon where he graduated with an advanced degree in signal, image and voice processing.
After pursuing an industry career as a software and algorithm developer at Cambridge Consultants and Robert Bosch making a number of inventions, Marko went to study at Cambridge University where he obtained an MBA.
In 1997 he joined 3i Deutschland in Frankfurt and Stuttgart where he made investments in lighthouse small-cap technology companies some of which went public, including web.de AG, Actelion AG, Openshop AG and Heiler Software AG.
In 2000 Marko helped to build a US presence for 3i and joined the Boston office. He became a partner in 2003 and was responsible for 3i's semiconductor investment business on the East Coast and part of the leaders' group and the investment committee of 3i's global venture business.
He left 3i in 2007 to co-found PINOVA Capital in Munich, a lower mid-cap fund manager, together with two partners. PINOVA was one of the few fund managers that was successful in raising a first fund during the financial crisis. Marko successfully exited / partly exited two investments in 2015 which were the first exits for the PINOVA fund in general.
Marko devours books on technology and engages in alpine sports with his wife and his three kids.
Marko has been involved with the following companies: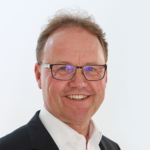 Founding Partner Marondo
Founding Partner BBP
Head of 3i Portfolio Team
Investment Director 3i
Investment Director TH
Investment Director BayBG
Consultant Roland Berger
MSc Enginering& Economics
Hansjörg holds a degree in engineering and obtained a second degree in economics from the University in Munich. Coming from an entrepreneurial family background, he has always been involved with small- and medium-sized businesses.
Starting as a consultant in a Roland Berger subsidiary specializing in mid-sized companies, he became a private equity manager, first with BayBG and later with Technology Holding (TH), one of the most eminent technology investors in Germany.
When 3i Group acquired TH in 2000, Hansjörg became part of 3i Germany where he invested in a number of technology companies, organized several IPOs and carried out numerous strategic sales.
Hansjörg Ruof and Stefan Elßer were responsible for running 3i's German portfolio team from 2005 until 2008 with more than 130 companies. Both set up a sophisticated portfolio management system and contributed significant proceeds to 3i´s German investment business in what is today the largest sales process in German private equity.
Hansjörg has managed many deals covering the complete life-cycle of investments in the private equity industry. He has a wealth of experience in investments and portfolio management, including restructurings, additional funding and the preparation and execution of exits. Realized exits include IPOs (CAA and Nanogate), trade sales (Interbrand Pro, CoCreate and Rodcraft), as well as secondary buy-outs and multi-case secondary transactions.
In 2008 Hansjörg Ruof founded BBP, together with his partner Stefan Elßer, following the idea to offer hands-on support in portfolio management to equity investors and to management teams alike. On behalf of BBP, he has been acting in different management and supervisory board roles where he achieved successful turnarounds and growth success stories.
Hansjörg is highly active within the German private equity industry and has a broad network of contacts.
In his spare time Hansjörg is a keen equestrian and enjoys outdoor activites.
Hansjörg has been involved with the following companies: