We believe in working with professionals with superior sector knowledge.
Successful entrepreneurs & founders
Expertise knowledge in one of the Marondo verticals
Support of the team
Special focus on markets and business models
DR. MICHAEL HOFFMANN (EXPERT)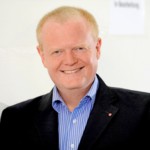 Strategic Exit of Hemoteq to Freudenberg Medical
Co-Founder of Hemoteq
PhD in Chemistry (RWTH)
Michael became an entrepreneur out of RWTH, Germany's leading technology university based in Aachen. He co-founded Hemoteq AG in 1999, together with Roland Horres who he had met at a seminar.​
Hemoteq is the leading independent coating company for medical devices in the domain of interventional cardiology and a full service provider to large, international medical technology companies around the globe.​
Michael scaled the business to double digit revenue over the past decade and profitability of approx. 40% of revenues sustainably and created a light-house technology leader in its field. In 2015 Hemoteq was sold to the Freudenberg Medical Group. Marko had been a member of the supervisory board at Hemoteq for 5 years representing the prior owner.
In his leisure time, Michael enjoys driving fast cars. He has also become a seasoned craftsman who can repair a kitchen sink and lay bricks.
He is Marondo's expert in the verticals Healthcare & Medical Technologies.
RUDOLF FRANZ (EXPERT)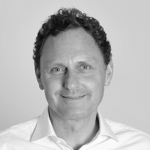 Hands-on early stage investor and COO/CFO in voxeljet AG
Listed voxeljet AG on NYSE
MD Rudolf Franz Industriebeteiligung AG
Deputy-MD 3i Group
Partner Technologieholding VC GmbH
Supervisory Board member Forum Media Group
Mentor Techfounders
MSc. / MBA
Rudolf (Rudi) obtained degrees in economics and industrial engineering and started his professional career as an investment manager at Technologieholding were he became partner in 1997.
Technologieholding was one of the leading venture and growth investors in Europe. After the acquisition of 3i, he became Deputy Managing Director and ran a team focusing on tech investments in the German-speaking region.
In 2003 he was the lead investor in an early stage investment in voxeljet, one of the leaders in the industrialization of additive manufacturing. Rudi has been serving first as COO and later in addition as the CFO of the company. In 2013, together with his partner, he took voxeljet public on the NYSE.
Rudi is very active in the technology community and serves as a mentor at Techfounders and also as a member of the supervisory board of Forum Media Group, an international media company.
Rudi is a family person and spends a lot of time with his wife and their two adult kids in Italy. He also is a collector of vintage cars.
Rudolf has founded & worked for the following companies:
ROLF HEILER (EXPERT)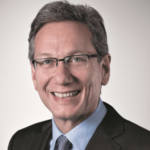 Co-founder Cinecore
Sold Heiler to Informatica
Listed Heiler on German Stock Exchange
CEO Heiler Software AG
MBA
Rolf is an entrepreneur par excellence who took over from his father in the 80s transforming the famliy business into a software company. Rolf used to program himself in the early days then gradually scaling the business to a leader in catalogue and pim software.
He took the company public in 2000 on the tech segment of the German stock exchange and finally sold it in 2012 to informatica, a US software company.
In the same year he founded Cinecore with a partner and has become a producer of image movies for public institutions and corporates.
Rolf enjoys skiing and spending time with his family in Florida. He loves to coach his three kids who are ready to become the next generation entrepreneurs.
DR. INGO BRETTHAUER (EXPERT)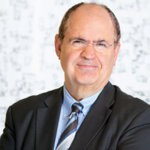 Entrepreneurial Manager
Developed Joh. Heinr. Bornemann and LPKF to leading players in their industry
Led LPKF in the TECDax
Active in several Ind. Associations
MSc Engineering, MBA & PhD
Ingo comes from a medium-sized family of entrepreneurs.
In addition to mechanical engineering, Ingo has also successfully completed business administration studies in Germany and the USA as well as a PhD in IT.
After leading positions at AEG and Deutsche Bahn, Ingo was looking for the entrepreneurial challenge in technology-oriented medium-sized businesses.
From 2001 to 2007, Ingo succeeded in developing Joh. Heinr. Bornemann GmbH – together with 3i as an investor – into one of the world's leading companies for two-spindle screw pumps and multiphase pumps.
After 3i and the management successfully sold their shares, Ingo joined the Board of Managing Directors of LPKF Laser & Electronics AG, a listed company. Since then, LPKF has developed into one of the technologically leading suppliers of systems for material processing with lasers. Under the leadership of Ingo, LPKF was admitted to the TecDAX and its share price increased tenfold.
Ingo is Marondo's sector expert for Industry 4.0, Control and Automation.
Ingo is a family man and has three adult children. In his free time he enjoys exploring new destinations all over the world. Back at home he has been loved going to the cinema since he was a student.
Prof. Achim Kampker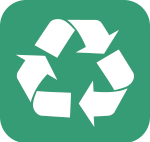 > Environmental Technologies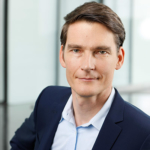 Chair of Production Engineering of E-Mobility Components PEM at RWTH Aachen
Chairman of the E-Mobility Office of the RWTH Aachen
Co-founder and Managing Director StreetScooter GmbH
First Chairman "Ingenieure retten die Erde e.V."
Member of AGORA Verkehrswende
National Platform Mobility NPM Leadership Focus Group 2
Member Founding Commission Agency to Promote Breakthrough Innovations (SprinD)
Member Expert Council E-Mobility of the State Government of North Rhine- Westphalia
Prof. Achim Kampker was a co-initiator at StreetScooter GmbH, which was created as a development project from RWTH Aachen. The company was acquired by Deutsche Post / DHL and Achim Kampker served as Managing Director of StreetScooter and E-Mobility Officer at Deutsche Post.
Achim Kampker has been a professor since 2009, initially as the Chair of Production Management at the WLZ at RWTH Aachen University. Since 2014, he has headed the newly founded Production Engineering of E-Mobility Components (PEM) department, which focuses on research into battery and fuel cell technology, among other things.
In addition to his research activities, Prof. Kampker is involved as initiator and shareholder in several start-ups and associations, including "Ingenieure retten die Erde e.V.", Agora Transport Wende, Velocity Aachen GmbH, Ducktrain / Droiddrive GmbH and PEM Motion GmbH.
He is the author of numerous publications, i.a. "Electromobility", "Electric Mobility" and "Think Big – Start Small". He also holds a number of patents on logistics and battery technology.
Prof. Kampker has a doctorate in mechanical engineering and has also earned an MBA from the University of St. Gallen with a focus on technology management.
Achim Kampker spends his free time with his four children.
Prof. Kampker was a founder and employee of the following companies and institutions:
Dr. Ludger Vonnahme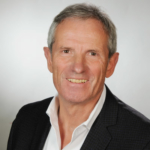 VC-/PE- Industry Expert
Managing Partner & shareholder at Capital Management Partners (CMP)
CFO Rodenstock, CFO Nordsee
PhD economist, MSc
Member of several Boards
Ludger has worked for nearly 30 years in leadership positions in German Blue-Chips, such as Karstadt, Thomas Cook and Deutsche Lufthansa. He also acted as Head of Finance and was a shareholder in PE- backed companies, e.g. at Rodenstock and Nordsee.
From 2007 onwards he was a Managing Partner and co-owner at Capital Management Partners (CMP) in Berlin.
CMP is one of the most successful players in special situations investments in Germany, managing ca. €500m.
After his tenure at CMP he dedicates time to small technology companies as a Board Member and investor. Dr. Vonnahme was/is Chairman of the Board in the following companies: River Opportunity Invest, Doll, D+S 360 Grad Group, UKM Group and Flemming Dental.
Ludger likes to undertake adventure trips and cultivates several sports activities spontaneously, such as skiing, yoga and jogging.
Ludger consults with the Marondo Partners on strategic topics.
Ludger has founded & worked for the following companies:
Albrecht Deissner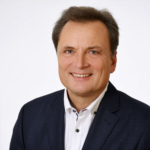 Private Equity/Venture Capital
VC-/PE- Industry Expert
More than 20 years of experience in PE and VC
From 2004 to 2017 responsible for all KfW-market activities in PE and VC
Member of several supervisory and advisory boards
After completing a bank apprenticeship and business studies at the University of Göttingen, Albrecht started his career at KfW in corporate finance, including equity financing and innovation funding activities. Since 1993 he has held leadership positions and was responsible for the KfW equity financing program, including the engagement in High-Tech-Gründerfonds. In addition, he temporarily managed the product development within KfW-Mittelstandsbank (2009-2011).
Later Albrecht became a managing director of tbg in Bonn and managed the direct investments of KfW. In 2015 he oversaw the relaunch of the KfW equity financing program, the start of coparion and the KfW fund-in-fund activities.
From the beginning of 2017 until his retirement in 2018 Albrecht was heavily involved in the founding process of KfW Capital.
Albrecht is a family man and enjoys spending time with his wife and two adult children. Traveling and skiing are part of his leisure activities. He is especially interested in the development of the German PE- and VC-industry.
Albrecht Deissner consults with Marondo on strategic topics.